SOLID ROOTS. TOUGH PRODUCTS
The Finest Metalphoto® Anodized Aluminum Identification Signs with an Unconditional 15 Year Guarantee!
Aluminum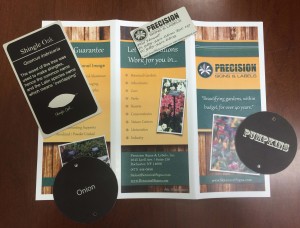 Plant identification signs should blend in with the natural beauty that surrounds them, enhance a garden's presentation, and stand up for many years to the harshest of weather conditions. A top-quality botanical marker will bake in the summer sun, freeze in the snows of winter, be pelted with the harsh salt spray or wind-born dust, and look none the worse for it, year after year after year.
For our premium sign offerings at Precision Signs & Labels, we've selected a state-of-the-art photosensitive anodized aluminum material (Metalphoto® Brand), whose images and text are embedded within a sapphire-hard anodized layer that meets the most stringent military specifications for durability. In fact, our signs almost sell themselves, since most of our sales to new customers come via word of mouth referrals, rather than through conventional advertising.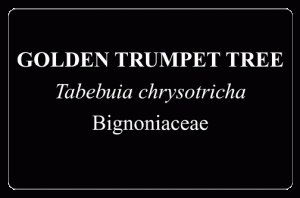 Precision Signs & Labels stands behind the quality and longevity of our identification products with an unconditional guarantee of satisfaction.   We make the finest anodized aluminum identification signs in the world. Their attractiveness, quality of construction, and durability are second to none.
Ordering a botanical marker is as simple as determine the sign size, color scheme (either black with silver letters or silver with black letters), sign finish (either satin or matte) and sign text (usually emailed in Microsoft word or excel). We can apply logos and pictures if the proper guidelines are followed – download our full catalog for full details on how to send us artwork, click the link to the left.
Click here to view our full price guide!
You will be pleased – We guarantee it. Period. 
Engraved Plastic

Precision Signs & Labels, located in Rochester, New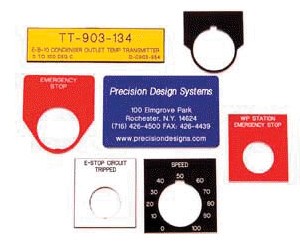 York, has been specializing in all aspects of engraving since the early 1970's. Here at Precision, we have become experts in meeting the expectations of our clients' signage, engraving and fabrication needs. We create all types of signage from basic styles to decorative styles. We also specialize in the very popular ADA signs.
Name Plates/Tags
Name plates are custom made for personalizing or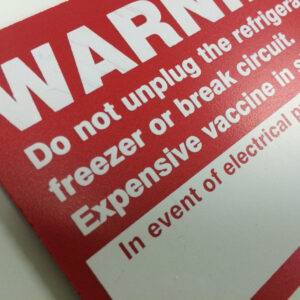 labeling offices, desks, restrooms, directional uses, etc. They are made from various engraving materials for indoor and outdoor use. Various holders are available in many colors, styles and materials.
Name tags are custom made to fit individual needs. They are made from numerous engraving materials for indoor and outdoor use. They can be backed with a standard pin, magnet, bulldog clip, and more.
Electrical Tags
All of our electrical tags are custom made in any shape or size desired. Sizes range from ½ inch to 4 feet wide, and as tall as 24 inches. Our tags are made from Rowmark Ultramatte engraving materials, which can be used for indoor or outdoor use. Holes and adhesive are also available upon request.
Interior Signs
At Precision Signs & Labels, we specialize in interior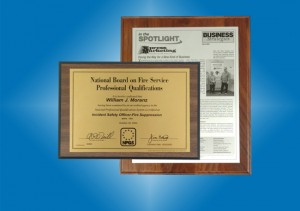 signage. From engraved directional signs to advertising signs, we do it all. Whether you have a sign idea in mind or need assistance deciding which type of sign would be best for you, we can help!